WELCOME TO
PAYMER & PHILLIPS
Maryland's oldest and largest trim, restyling & electronics installation center servicing Maryland, it's Eastern Shore, Virginia & Delaware since 1946 and now Pennsylvania.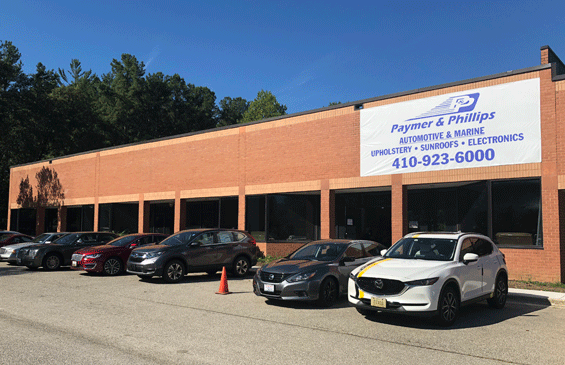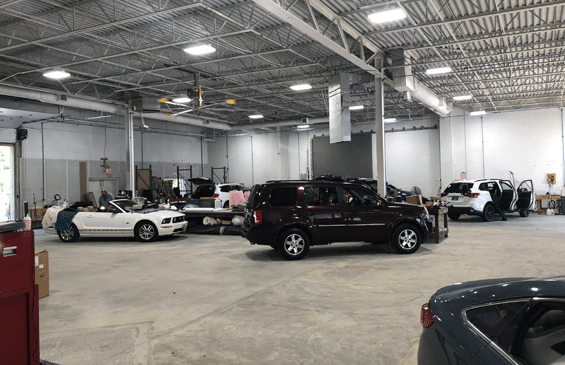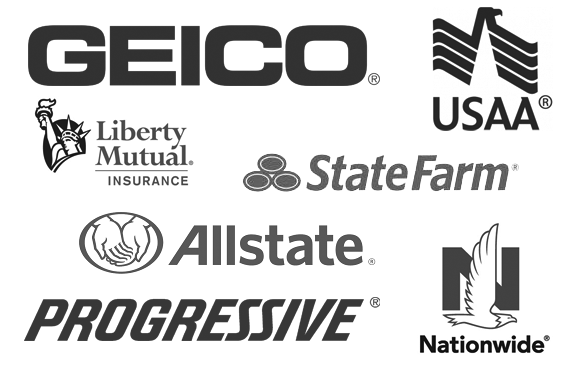 IN THE PRESS
Paymer & Phillps has been featured in various automotive publications, TV shows, Local News & more!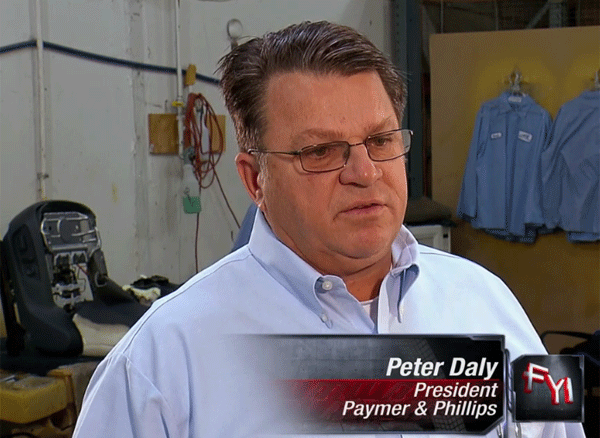 MOTORWEEK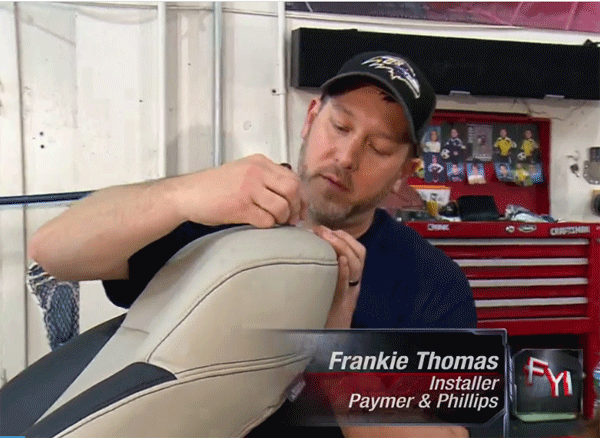 MOTORWEEK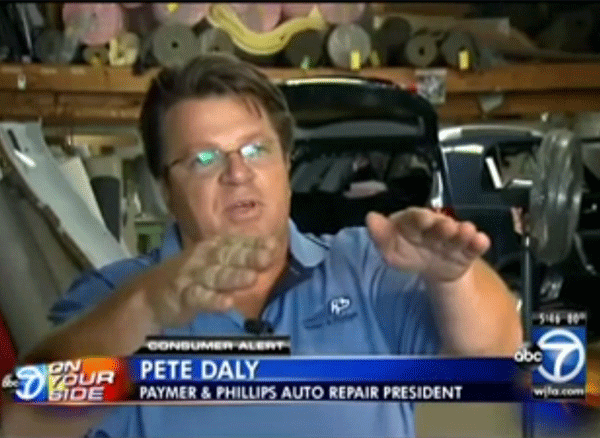 ABC 7 NEWS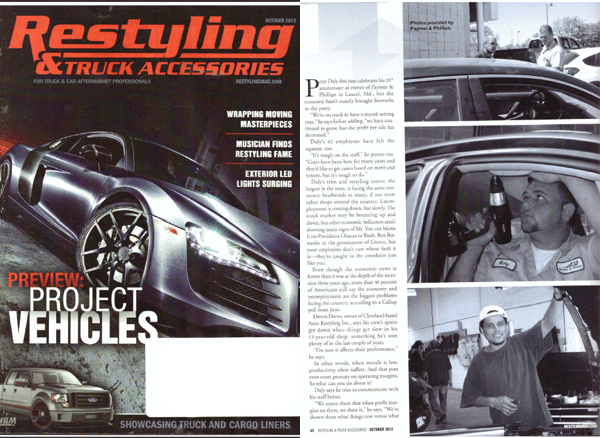 RESTYLING MAGAZINE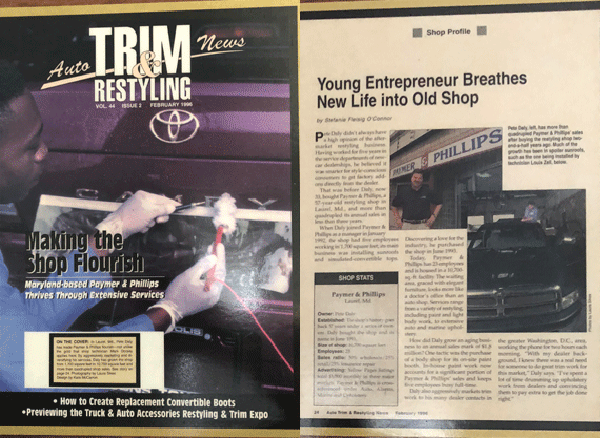 RESTYLING MAGAZINE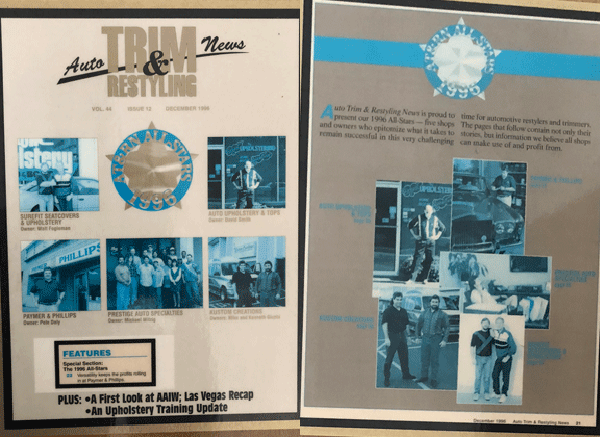 RESTYLING MAGAZINE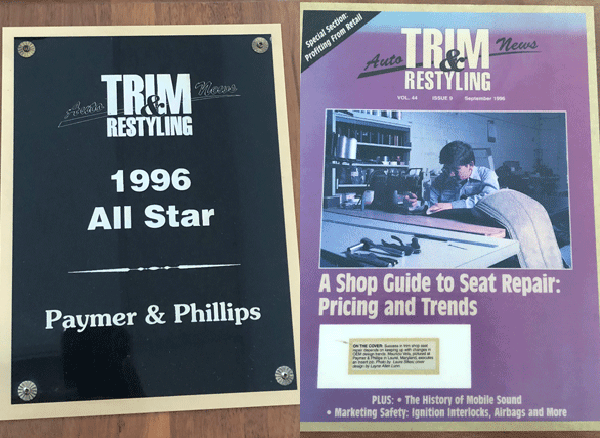 RESTYLING MAGAZINE
F.A.Q.
Answers to some of our most frequently asked questions.
What forms of payment do you accept?
We accept cash, VISA, MasterCard and American Express. We do not acccept personal checks or Discover cards.
Do you need an appointment for an estimate?
You do not need an appointment for a visual inspection. You can stop by Monday through Friday between 8:30am and 4:30pm. For estimates requiring diagnostics, an appointment may be required.
Do you need an appointment for repairs?
We do work by appointment. Please call the office (410) 923-6000 for availability.
My repair is part of an insurance claim. Will you work with my insurance company?
Yes, we work directly with all insurance companies, making the process smooth and easy. This is one of our specialities.
Can I drop off my vehicle the night before my appointment, after hours?
We currently only allow vehicles to be dropped off for repair Monday through Friday between 8am and 5pm.
My sunroof is noisy while open. What can I do?
In certain driving conditions, your vehicle may encounter wind buffeting when the glass panel is open due to unequal air pressure between the exterior and interior of your vehicle. You can either open your windoow or we can program your sunroof's stop position.
Should I have my sunroof serviced?
Yes, we along with sunroof manufacturers recommend servicing your sunroof once per year for lubrication, adjustments and clearing the drain tubes.
I spilled on my leather, how should I clean it?
Blot the liquid immediately with a clean absorbent cloth or sponge. If necessary, use clear lukewarm water and gently wipe the spill. Dry with a clean towel and air dry, do not use a heat dryer (or hair dryer).
My leather has a stain, how can I remove it?
Use a mild solution of Ivory bar soap and clear, lukewarm water. Apply the soap to a clear wet sponge and blot the area. Do not apply force or pressure, as the heat and friction will damage your leather. Rinse and air dry. Do not use saddle soaps, oils, abrasives, detergents, solvent-based cleaners, varnish, amonia or silicone based products.